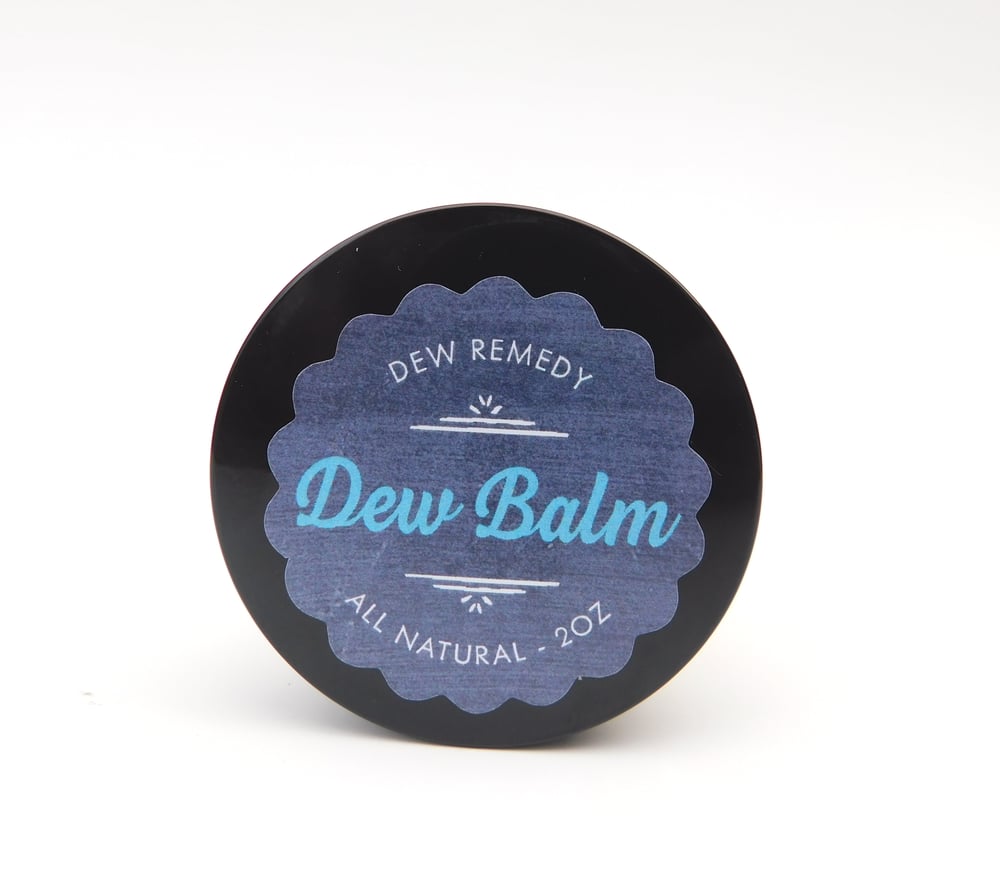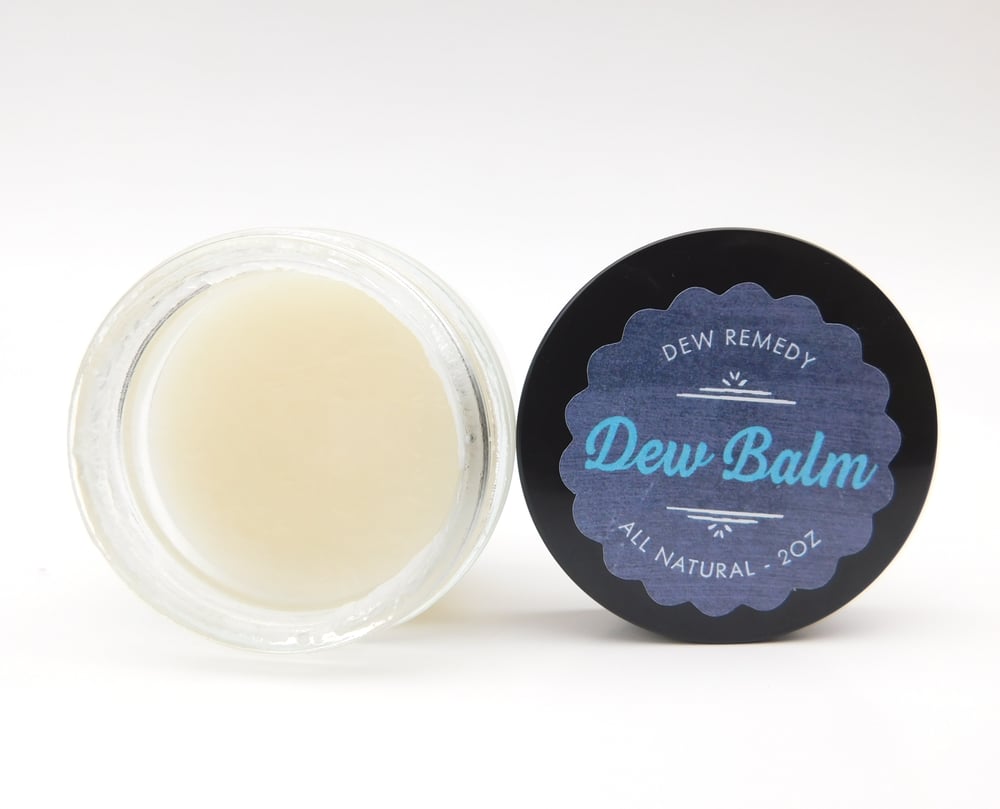 Dew Balm is an all natural balm that can be used on your skin, nails & hair for aromatic and healing benefits. Made with a blend of carrier and essential oils that are proven to aid in skin and hair improvements. Packed with vitamin E, antioxidants, and other natural components that condition and moisturize. Lightweight, non-greasy, quick absorbing formula that does not clog the pores and is sure to please.
-Can be used on your entire body to soften and moisturize.
-Effectively heals insect bites, acne, eczema, rashes, etc)
-Protects and heals skin with a refreshing feel.
-Treats razor burn and hair bumps.
-Treats stretch marks.
-Prevents body odor.
-Treats cuticles and promotes nail growth.
-Fight dry skin, premature aging, wrinkles, scars and blemishes.
-As a massage oil for body aches.
-Facial cleansing balm.
-Chest and head vapor rub.
-Prevent dry scalp and dandruff.
-Adds softness and shine to the hair.
Available Fragrances
1. Original (Chamomile) - Soothes/calms skin and complexion. Works great on acne, eczema and minor irritations.
2. Lemongrass - Fantastic anti-bacterial and anti-fungal. It can tone the skin, clean out the pores and prevent inflammation.
3. Grapefruit - An antiseptic that contributes to overall healthy skin. Combats acne, rashes, psoriasis while smoothing the skin.
Ingredients: Babassu Oil, Organic Aloe Vera Gel, Vegetable Glycerin, Vitamin E Oil, Jojoba Oil, Sandalwood Oil, Tea Tree Oil, Lavender Oil, Eucalyptus Oil, Chamomile Oil & Good Intentions.
Directions: Let balm warm up in your hands and massage into skin thoroughly. Apply as often as needed. Use alone or alongside your favorite moisturizer for amazing results. Due to it's concentrated nature a little goes a long way.
*Please Note: Due to the nature of this product, it should be stored in a relatively cool place (70° or cooler) to maintain the texture. If product should melt, it can be placed in the the refrigerator to restore consistency. Melting will not effect the effectiveness of this product.
Shelf Life: 24 Months
*CAUTION*
For external use only. This item includes essential oils. Please conduct a patch test before use. If pregnant, please use with caution; essential oils are best to be avoided the first trimester. Consult your physician before use.