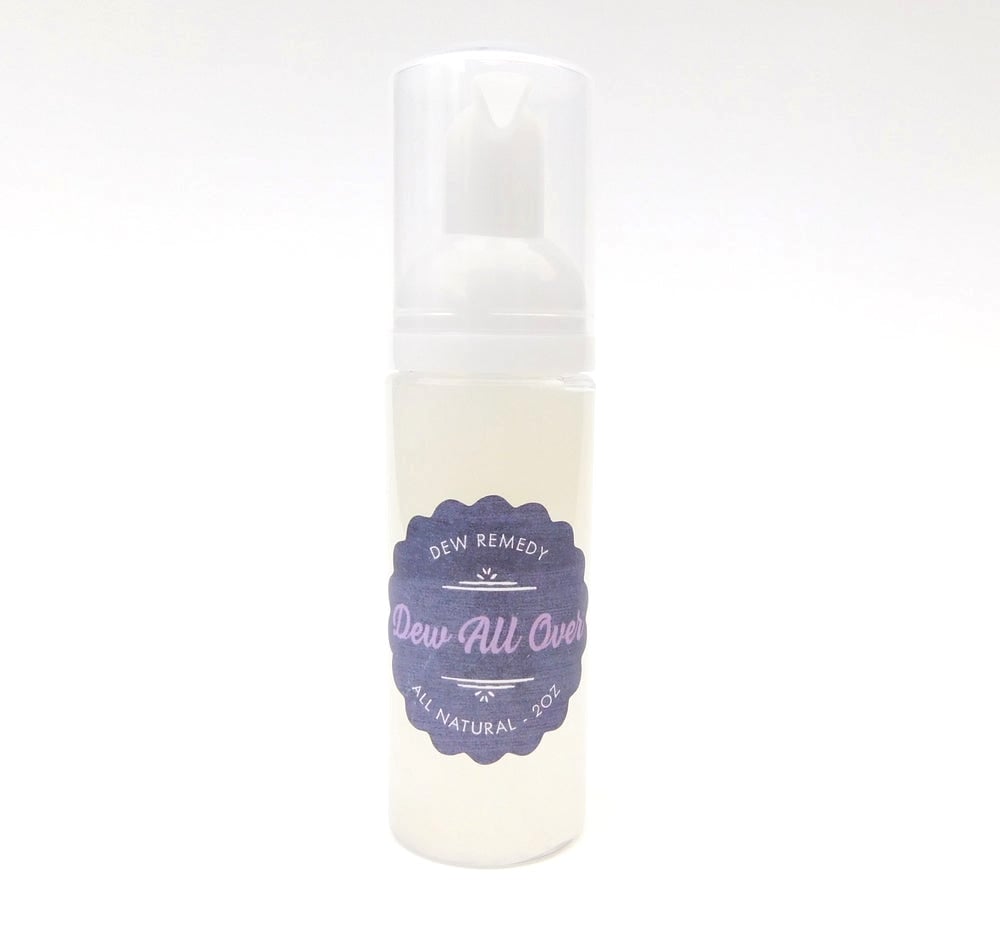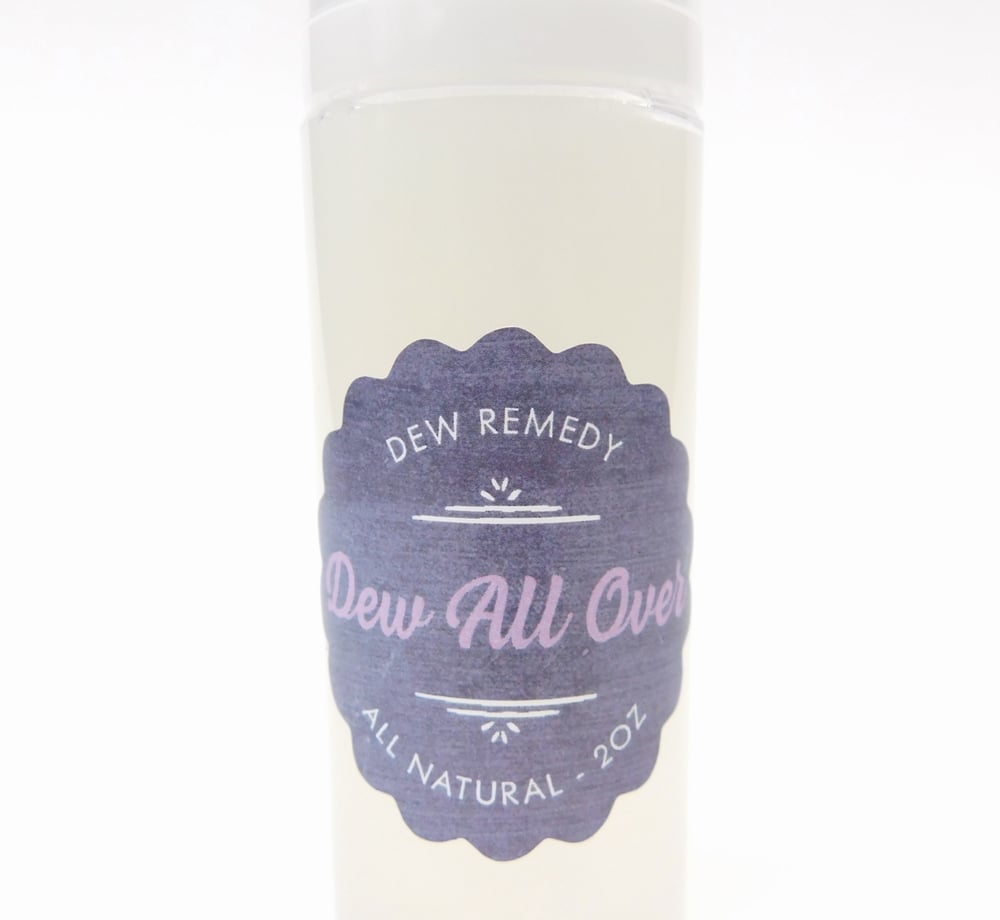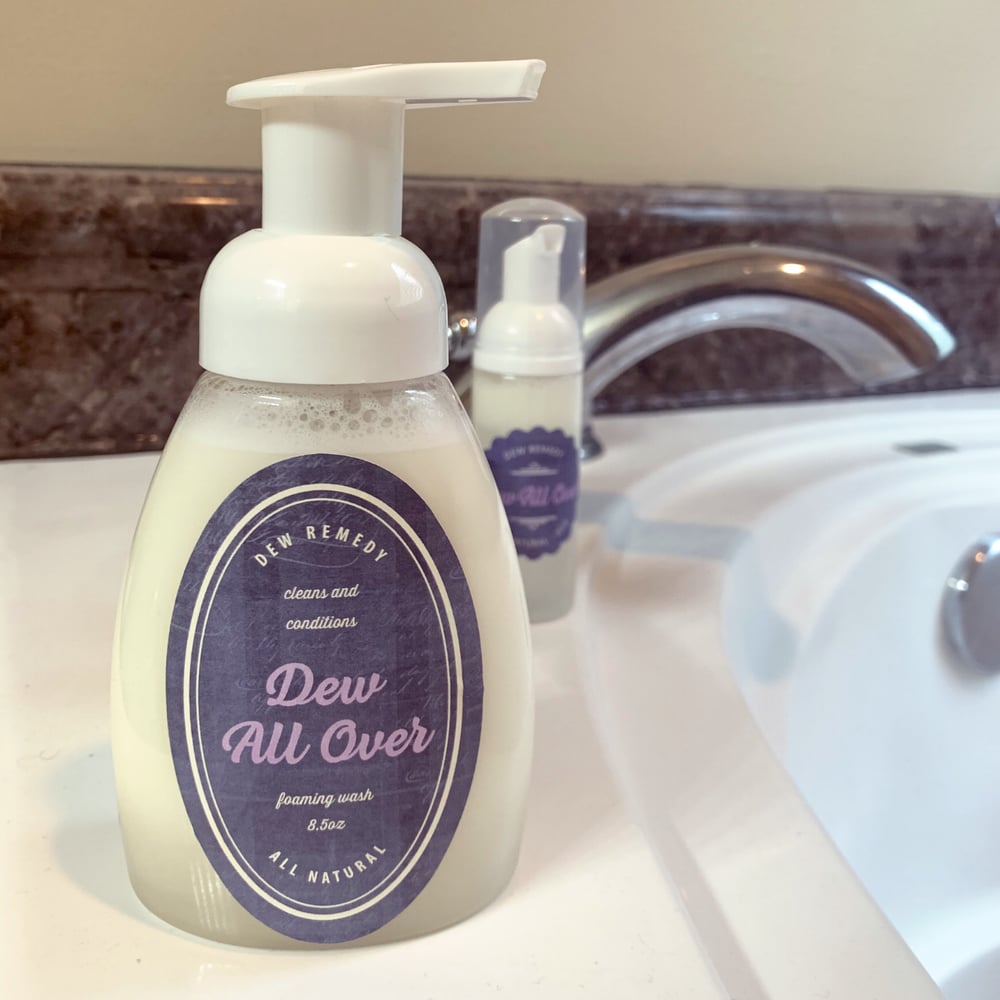 Dew All Over is a head to toe body wash that can be used for a variety of reasons and suitable for daily use. Not only does it deep cleanse, detox, moisturize and conditions the skin, but it also has antibacterial properties that reduce skin infections and inflammation. The concentrated formula allows for water to be added to it for longevity. It comes in foam bottle for easy application and travel size so it's perfect for on the go.
-Use on entire body
-Perfect hand soap
-Shaving Cream
-Tattoo cleanser
-Bathroom Cleaner
Ingredients: Castile Soap, Distilled & Rose Water, Jojoba Oil, Argan Oil, Sunflower Oil, Olive Oil, Tea Tree Oil, Lavender Oil, Jasmine Oil, Vegetable Glycerin & Good Intentions
Directions: Shake well. Rinse skin thoroughly with fresh water. Apply a small amount directly to your skin, loofah, or washcloth. Massage into a rich lather. Rinse skin thoroughly with fresh water.
Shelf Life: 24 Months
*CAUTION*
Do not use if you have a nut allergy. For external use only. This item includes essential oils. Please conduct a patch test before use. If pregnant, please use with caution; essential oils are best to be avoided the first trimester. Consult your physician before use. Stop use if irration occurs. Soap is not "tear-free".