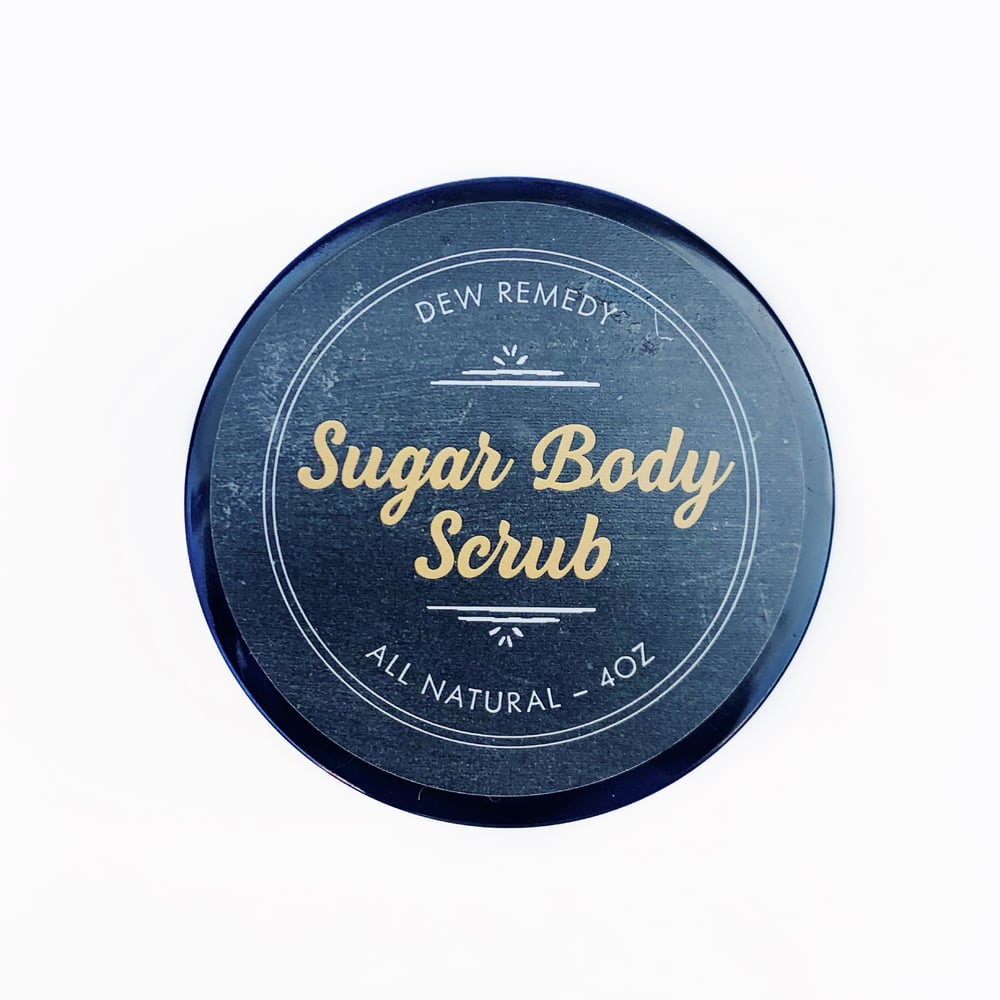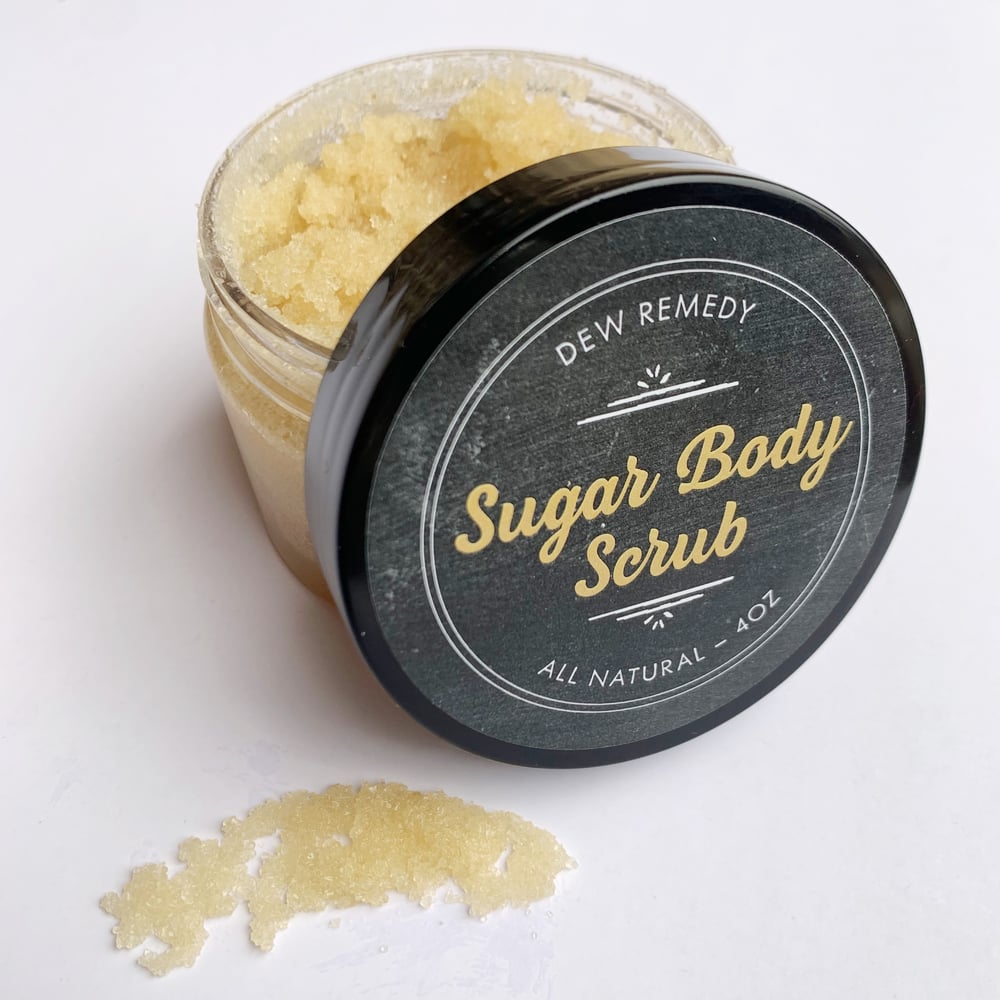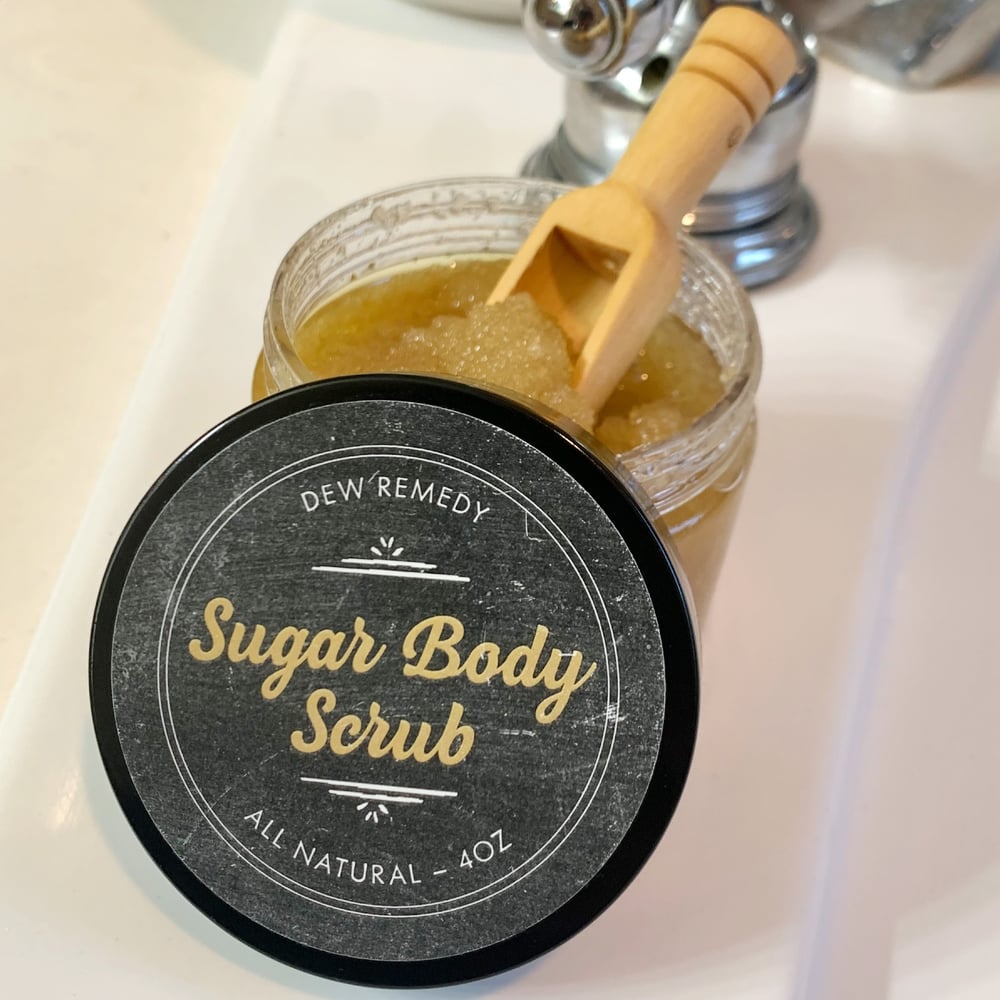 Our natural sugar scrub is great for exfoliating the skin as it aid in keeping it healthy by removing dead skin cells, lifting away dirt, combating excess oil and stimulates circulation. Glycolic acid occurs naturally in sugar, and is helpful for cleansing the skin. It is also is a humectant and will not strip your skin of its precious natural oils. This scrub is perfect solution to dry skin, will leave you feeling smooth and revitalize your senses with its invigorating smell.
Includes: 4oz jar & wooden scooper
Ingredients: Pure Cane Sugar, Jojoba Oil, Sunflower Oil, Shea Butter, Vitamin E, A collection of essential oils
•Stress Relief: Rosemary, Lavender, Clary Sage
•Energizing: Grapefruit, Bergamot, Peppermint
•Sleep: Lavender, Chamomile, Ylang Ylang
•Romance: Rose, Jasmine, Neroli
How to use: At the end of showering, it's best to pat the skin dry a bit and then rub in circular motions all over the body and rinse well. I find it works best after soaking in the tub for at least 20 minutes. This will really loosen the skin making the scrub work at its best leaving your skin soft and supple! Can be used 2-3x a week.
Shelf Life: 3-6 Months
*CAUTION*
Surfaces may become slippery during or after use. For external use only. This item includes essential oils. Please conduct a patch test before use. If pregnant, please use with caution; essential oils are best to be avoided the first trimester. Consult your physician before use. Stop use if irration occurs.