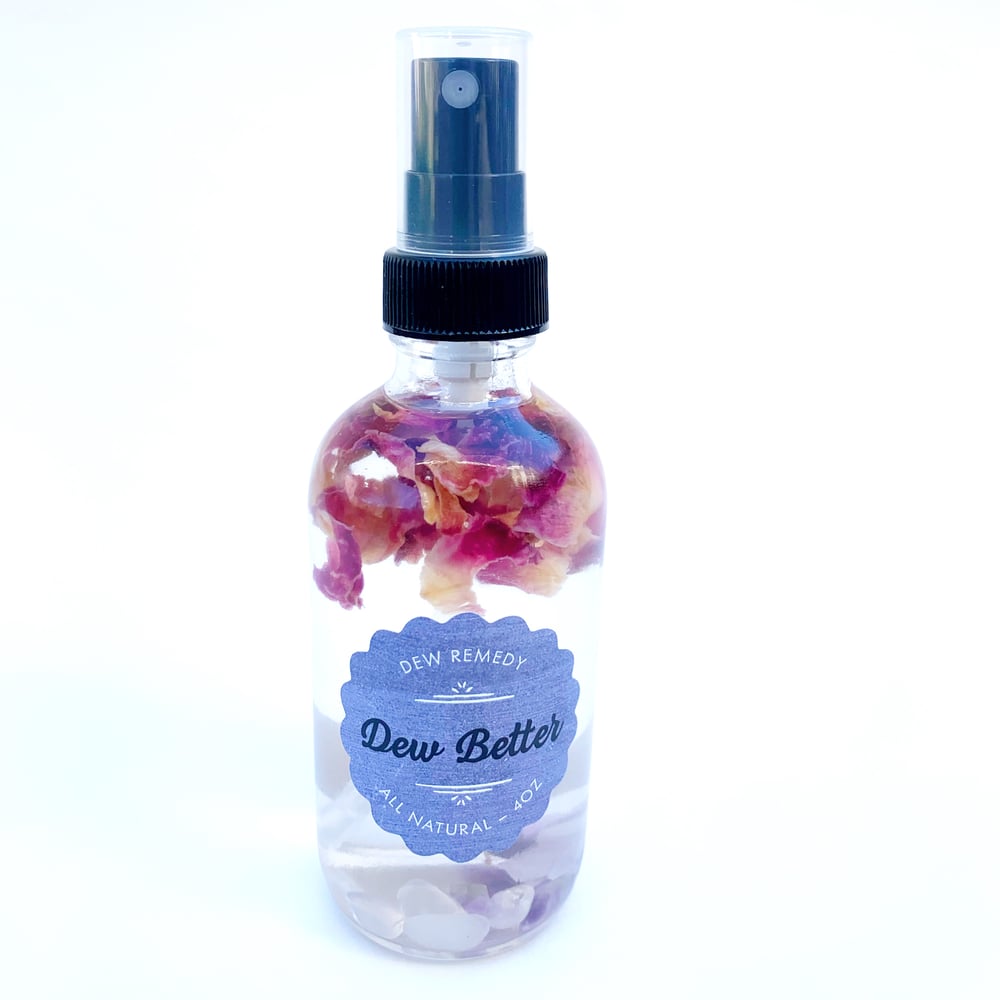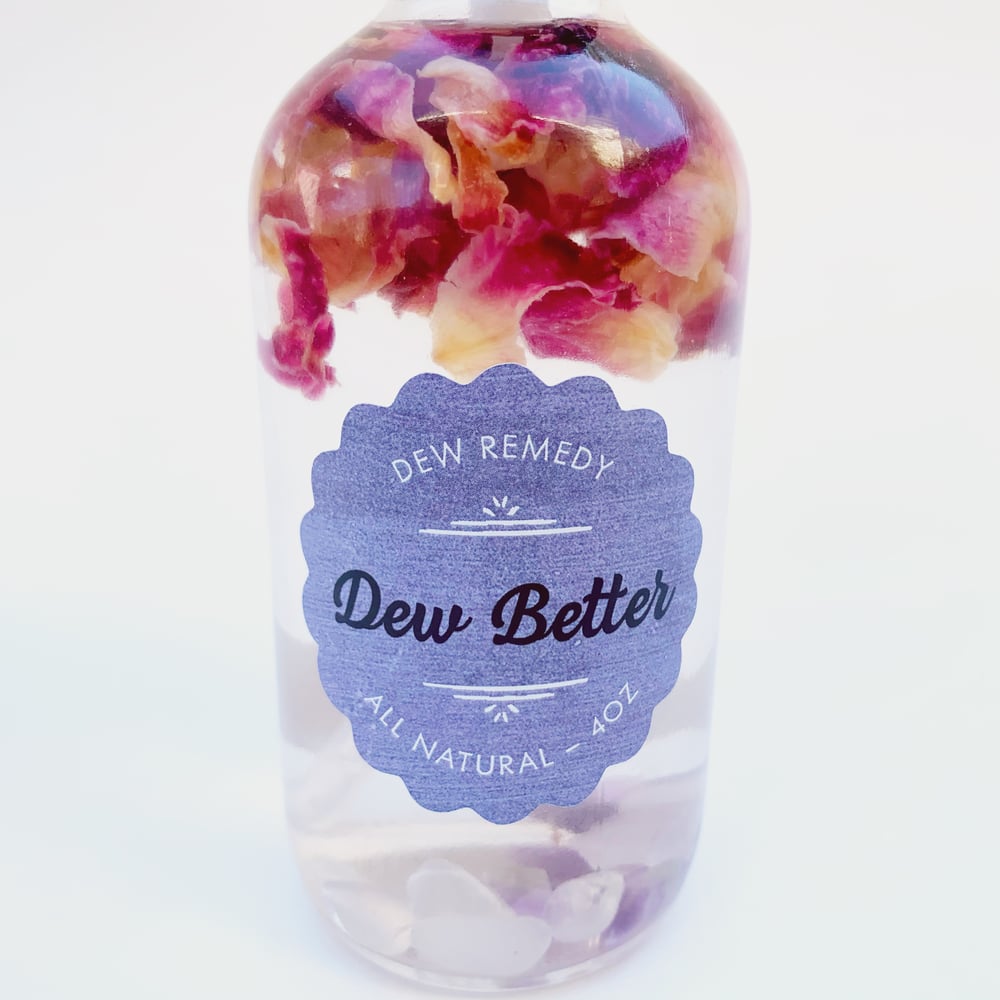 Dew Better is a mood enhancing spray that features top ingredients to cleanser and purify. Our combination of Holistic Essential Oils, Himalayan Salts, Full Moon Water, Crystal chips and Rosebuds provide new energy and create a positive atmosphere. Very similar to our Florida Water in purpose, but without the alcohol! This spray can be used alone or diffused for aromatic room experience.
-Elevate your frequency
-Relieve Stress
-Center you spirit
-Re-energize
-Produce positive vibes
Ingredients: Full Moon Water, Witch Hazel, Himalayan Salt, Sage, Peppermint, Rosemary, Lavender, Frankincense, Myrrh, Cedarwood, Rose Buds, Amethyst Chips Clear Quartz Chips & Good Intentions
Peppermint: Calming and increases alertness
Rosemary: Stress relief and improves memory
Lavender: Calming, balancing, promotes well-being
Frankincense: Relaxing, reduce anxiety, improves concentration
Myrrh - Relieves tension and balance emotions
Cedarwood - Creates connectedness, protection, clear mind
Directions: Shake well. Spray the air around you, mist your hair and skin, or spritz on your sheets and pillow to leave a light scent.
*CAUTION*
For external use only. This item includes essential oils. If you have sensitivity to any of the ingredients do not use. Since this product is made with Moon Water, do not leave in direct sunlight. It will deactivate it's power.