Dew Remedy Florida Water Jars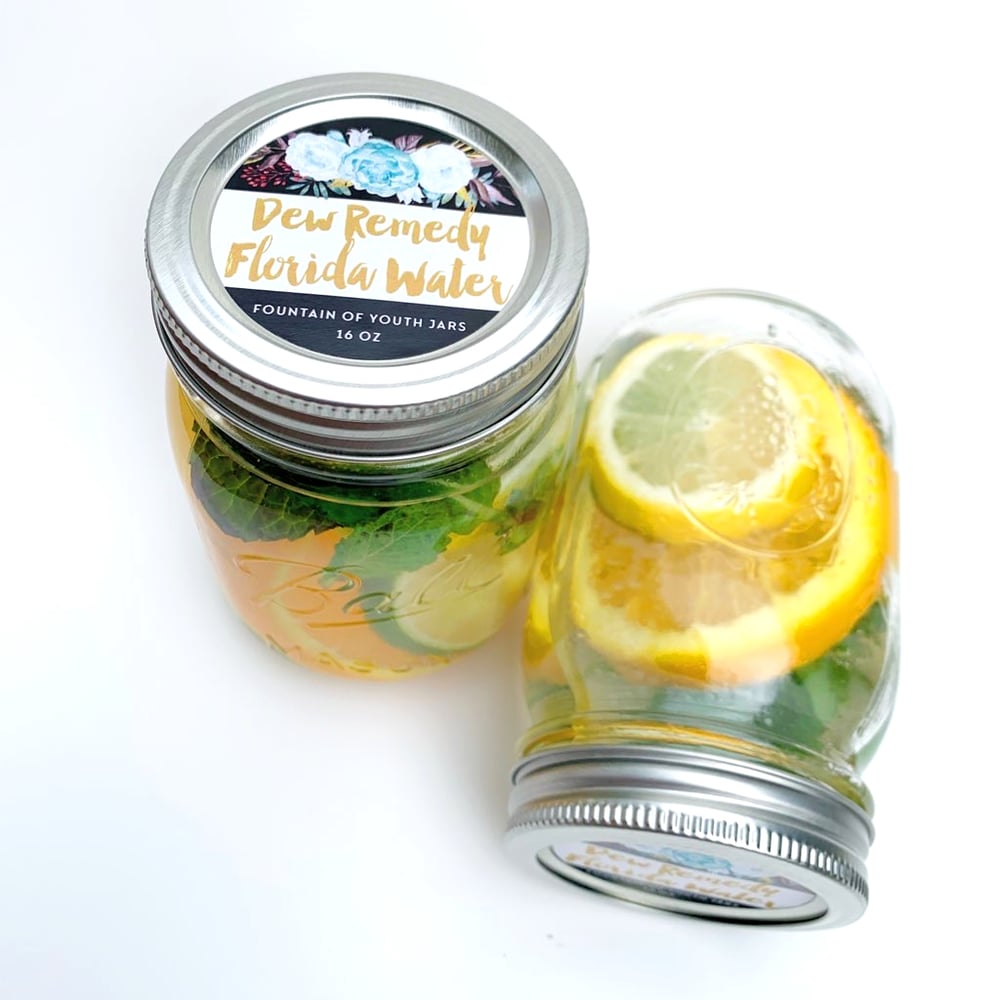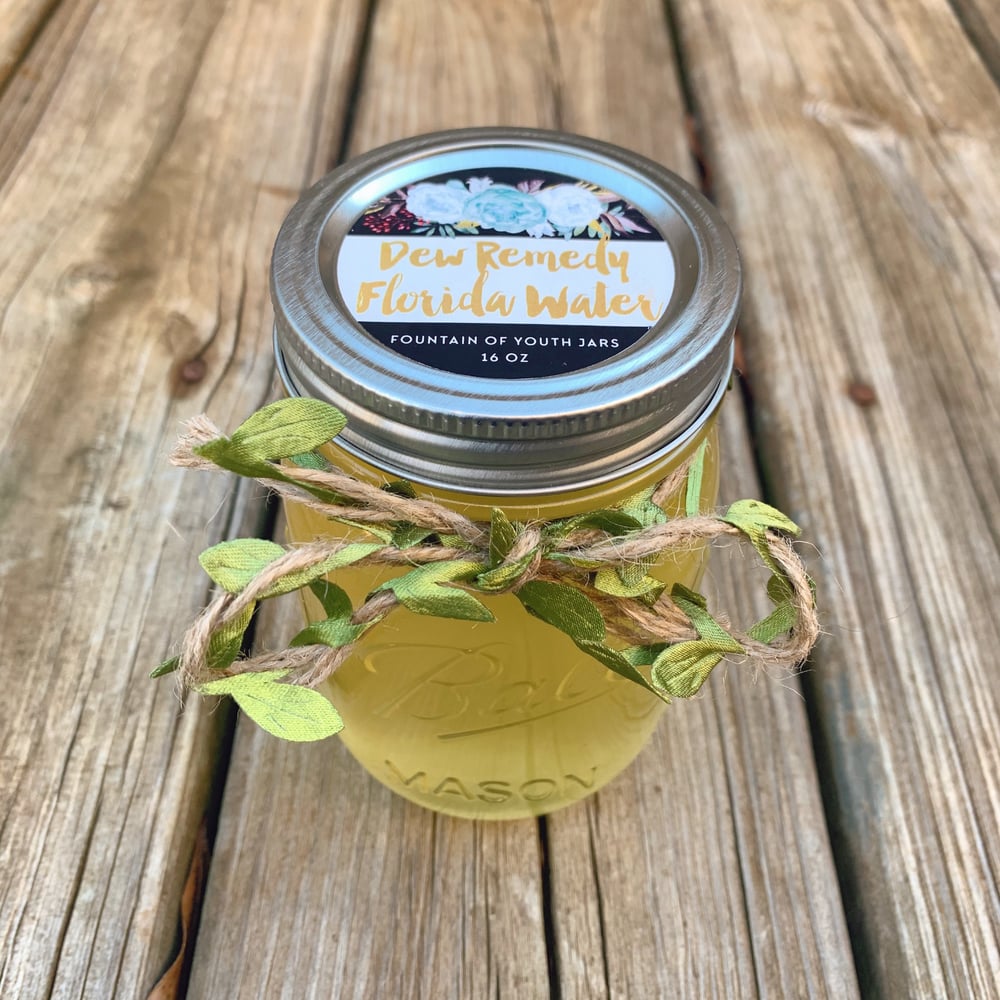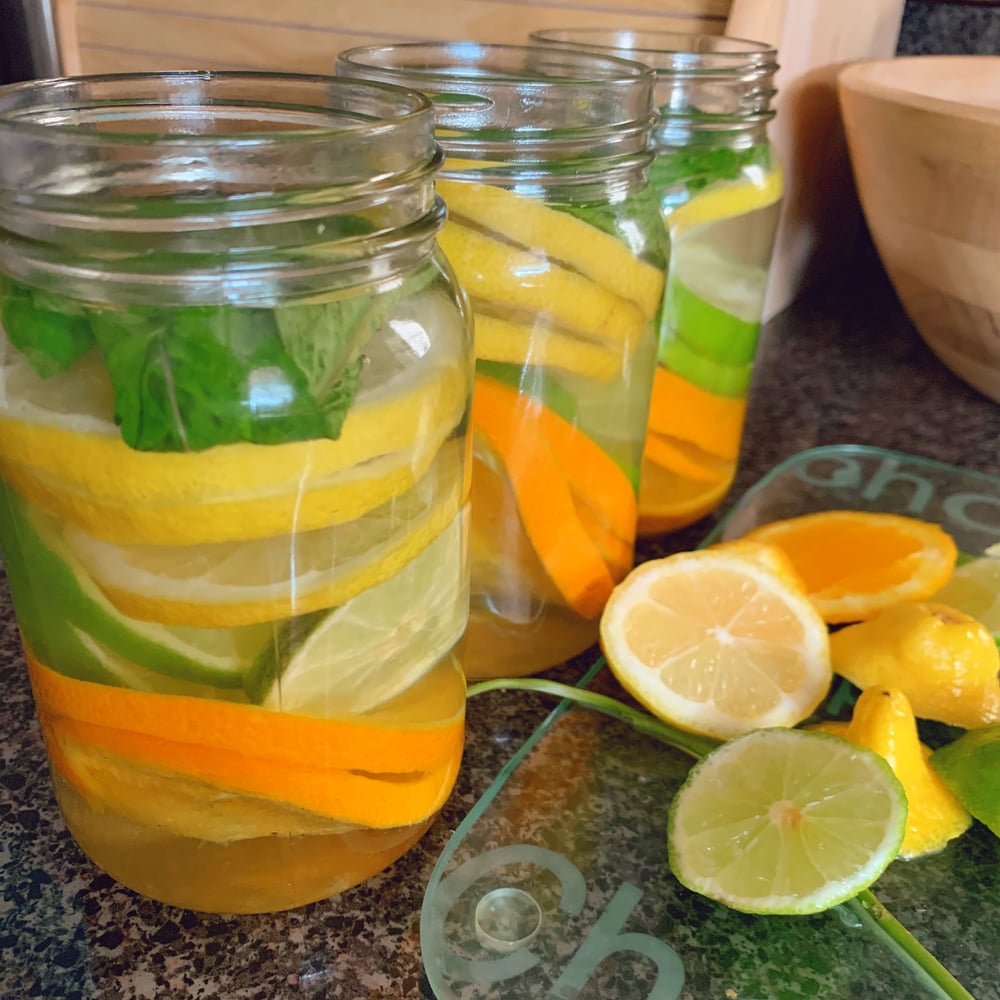 Florida water aka "Fountain of Youth" is a multipurpose cologne that has been used since the 1800's as a cleansing, good luck and protection agent. It has both spiritual and practical purposes. The invigorating, sweet citrus smell makes it easily a crowd favorite and it can be used in a variety of ways.
-Mood enhancer
-Protection spray
-Personal cleanser
-Crystal cleanser
-Ancestor offering
-Holy Water
-Ritual bath rinse
-Money drawing rinse
-Repel negativity
-Attract good spirits
-Prevent nightmares
-Floor wash
-Laundry wash
It also can we used for aching muscles, softens the skin before and after shaving, as an astringent/facial spritz, to calm sunburns and bug bites, as well as relief to a headache, anxiety or sickness.
The uses for Florida Water are endless!
Set Includes:
-Fresh Pint Size (16oz) Jar
-Cheesecloth for straining
-Funnel
-Empty Dew Remedy Spray Bottle
Ingredients: Grain Vodka, Oranges, Lemons, Limes, Mint Leaves, Rose Water, A Collection of Essential Oils & Good Intentions.
Directions: Shake well daily and strain with cheesecloth when ready. Infuse up to a month.
*Caution*
Due to the alcoholic nature of this product it is highly flammable. Please use with caution. For external use only. This item includes essential oils. If you have sensitivity to any of the ingredients do not use.